Newsletter 17th September 2021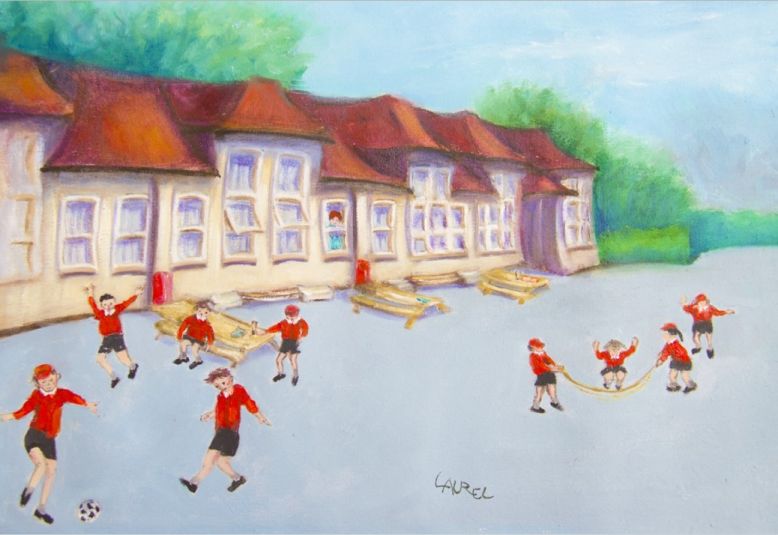 Thank you so much to everyone who attended the 'Meet the Teacher' events last week. If you were unable to attend, the information you need is on your child's Class Dojo page. Please ensure you take notice of all the information coming from school, as we want you to know of everything we are doing to help your child learn and grow. The children have settled really well into their new school year and are working hard to catch up and further their learning in school. If you have any questions please contact us on 01524 65445 OR contact-us@skertonstlukes.lancs.sch.uk It is also essential that parents have access to Parent APP and Class Dojo as much school information is shared this way and we will continue to do this post COVID. Kind Regards, Mrs Armistead
Covid update
As you will be aware, positive COVID cases are on the rise locally. To help curtail the spread we are continuing to limit access into the school building. If you are entering the school we ask that you continue to wear a face covering as you move about the building.
End of school day
Whilst morning routines and access to the school grounds are working well, there are a number of concerns about end of day routines.
Parents of children in Year 1 and 2 please enter by the bottom gate (next to the kitchen) and collect your child/children. The children will exit via the hall door at 3.15pm. Once collected either leave via the bottom gate or wait near the fence for the KS2 children to exit.
Parents of children in Year 3, 4, 5 and 6 please enter via the top gate (near the main drive way) and wait on the playground near the fence line. The children will exit school and line up in the place that they line up at the start of the day at 3.20pm. Your child will be released to you from the line. Please DO NOT sit or stand on the benches/ seats near the classrooms as these areas are used for the classes.
It is essential that staff are able to see the person picking up each child. Children who walk home or leave school independently will continue to leave via the top gate.
Volunteers
We are looking for people to volunteer to help in school. If you are or someone you know is interested in:
Listening to children read,
Helping with trips or projects in school
Helping children learn spellings or timestables
Running a lunch time or after school club
Please contact Mrs Goodwin through contact-us@skertonstlukes.lancs.sch.uk we will arrange appropriate training/ induction and support you in learning new skills and getting to know the routines in school.
Uniform
The children look so smart in their full school uniforms AND their school PE kits. Thank you all so much for remembering to send them in their house colour PE shirts on PE days. It makes teaching and learning so much easier and the children look fantastic!
All uniform is obtained through the Uniform and Leisure Shops (Lancaster City Centre and White Lund Estate, Morecambe) (see website www.ualonline.uk).
Homepage - Uniform & Leisure Company
⭐️PLEASE NOTE – IMPORTANT UPDATE⭐️ • Due to the high volume of orders, both online and in our shops at the current time, please bear with us while we do our best to...
School has limited stock of the following (pre-payment on Parent Pay) - while stocks last:
Hats
KS1 Gym Bags
Old Style Book Bags
Sweatshirts (Sizes S, 24, 22)
Polo shirts (Sizes 28, 34)
Cardigan (28)
Please check with the office before placing your order.
Please ensure ALL uniform is named before sending it into school.
Library Books
We are working to get our school library up and running again. Please have a good look for library books at home and return them to school ASAP. We are planning on having the library loan system back to full strength but need all of the books that are currently on loan back.
Smoking and Dogs
We are a smoke-free premises and site. Parents are also reminded that when on the school premises (including passage from Vale Road and pedestrian driveway) dogs are not allowed.
Open Afternoon
Do you have a child, or know someone who does, starting primary school in September 2022?
We are holding two Open Sessions for parents to visit school before applying for a place. Sessions will be in the school hall and include a tour of the school. Please book a session by emailing contactus@skertonstlukes.lancs.sch.uk.
2.15pm Wednesday 22nd September 2021
Apply for a school place
The deadline to apply for a school place for September 2022 is:
15 January 2022 for primary schools
31 October 2021 for secondary schools
School offers
School places for September 2022 admissions will be announced for:
secondary schools on 1 March 2022
primary schools on 18 April 2022
Friends of Skerton St Luke's (FoSSL)
FoSSL are planning to have their first face to face meeting in school in nearly two years. As a parent/ grandparent of a child/ children in school you are automatically a member and can join in meetings at any time. They are planning to meet on Friday 1st October in the school hall (time to be announced).
Please sign in at the front entrance to school then enter the hall via the playground entrance. Please ensure the wearing of face coverings when entering or moving around the school.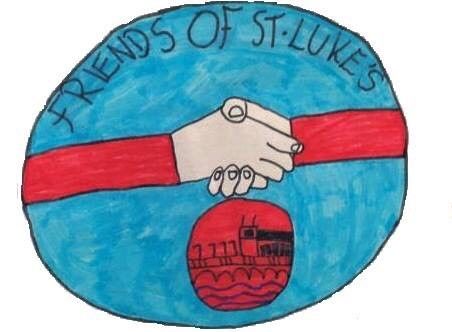 Look for a Book
At Skerton St Luke's we continue to believe that inspiring our children through reading and sharing a range of books is of huge importance. A couple of years ago, Mossgate Primary School set up a book challenge where children could hide and share books with other children in the local area. We would love for our school community to take part again in this challenge. If you would like to join in, here is what you need to do:
1. Choose a book that you no longer use and are happy to give away.
2. Write a note to go with your book for the person who finds it e.g. I hope you enjoy reading this book as much as I did.
Take care not to include personal details such as surnames and addresses.
3. Include the name of the Facebook page on your note - Lancaster and Morecambe Look for a Book – so that the finder can share on the page.
4. Wrap the book and the note in a plastic bag that is sealed so that it won't get wet if it rains (large food bags are great for this).
5. Hide the book in a place where a child may find it in the local area, perhaps Ryelands Park, King George's park/field, along the canal, Williamsons Park, to name a few local places.
We hope that all of our children take part in the challenge. The more children that take part, the more opportunities there will be for your child to find a new book to enjoy and pass on. It is also a great way to enjoy the outdoors as a family.
If you hide a book and are lucky to find one, share on DoJos in your child's portfolio for the class teacher to see.
Dates for your Diary
22/09 – 23/09/21
Year 6 to London
24/09/21
Celebration Worship
29/09/21
Year 3 to Leighton Moss
29/09/21
Year 5/6 to Sunderland Point
01/10/21
Year 6 sharing for Harvest in Church
08/10/21
Year 5 sharing for Celebration Worship
11/10/21
4.30pm Governors Resources Committee
5.30pm Governors Standards, Effectiveness and Curriculum Committee
15/10/21
M and M Theatrical Production in school
22/10/21
Year 4 Sharing in Celebration Worship
School Finishes for Half Term
08/11/21
School Back after Half Term
11/11/21
Flu Spray available for all pupils in school
12/11/21
Celebration Worship
15/11 and 18/11/21
Parent's Evenings
19/11/21
Children in Need
26/11/21
Year 3 sharing for Celebration Worship
29/11/21
4.30pm Full Governors
01/12/21
Experience Advent Outdoors
02/12 and 03/12/21
Life Education