Educational Trips
Here at Skerton St Luke's we plan a fantastic range of educational trips to complement and extend our learning each academic year. You can read about the trips that we have had and that are planned for this academic year below:
Year 3 visited Lancaster Castle in September to learn about the important historical events that have taken place in our local area. They enjoyed a guided tour of Lancaster Castle which is one of the last working castles in the country and learned about what happened at the castle over the last 1,000 years, and experienced for themselves what it was like be imprisoned in the castle dungeons. Here is what some of the children said ....
I liked going in the dungeon like a prisoner because it was really dark and scary – Ava-Rose
I liked going in the Crown Court because it was really fancy– Alphie
Year 6 visited London for a few days in September. The following comments where made during the trip - they paint a picture of what the children got up to.
What a wonderful time we are having! The children are having an AMAZING time!
London Eye Experience, a HUGE success!
The Lion King WOW! The children (and adults) thoroughly enjoyed their experience at the Lyceum Theatre, London!
A great experience and morning at the Houses of Parliament! The children were able to answer many questions fired their way and we were truly impressed with your answers! Well done Year 6! We might have some future 'life peers' amongst us today!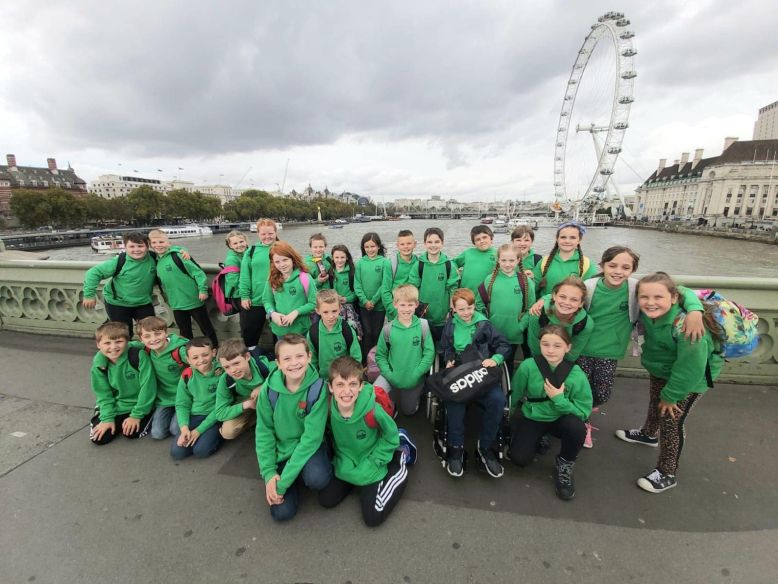 A Few Trips in 2018-20
Borwick Hall Residential
Year 6 spent a few days at a Lancashire residential activity centre at Borwick Hall.
The residential is a highlight of their time in Year 6 and comes after SATs and high school allocations. It takes place in June when the weather is generally a bit warmer and the canal is not too cold!
Borwick Hall is an opportunity for the children and staff to work together in a completely different learning environment and try new activities such as climbing, rafting, canoeing and of course the infamous 'pamper pole!'
Ribchester Roman Museum
Year 3 visited Ribchester Roman Museum in the summer term to enrich their 'Romans in Britain' History topic.
The activities they took part helped develop the children's historical knowledge and allowed opportunities for historical enquiry. They handed Roman objects, tried on Roman armour, and looked at the remains of a Roman fort. Year 3 also had the opportunity to look at an exhibition of Roman objects in the museum.
We know from experience the visit really brings the past to life!
Leighton Moss RSPB Reserve
Reception and Year 1 visited Leighton Moss in May 2019. Children learned about a range of animals and their natural habitats. Following this is an eight week transition program, led by class teachers, to smooth the transition between Reception class to Year 1. The children will focus on different subject areas each week linked to expectations in the National Curriculum and learning between classes will be mirrored.
Both classes will be split so Year 1 model expectations to Reception. The groups will be rotated to ensure all have access to learning in the Reception environment and the Year 1 environment. We call this our "WOW Wednesday".
A big thank you to the Aretti Trust who again helped subsidise the visit and paid for our coach travel.
Manchester Science Museum
Year 4 and Year 5 visited the Manchester Museum of Science & Industry in February 2019. Classes enjoyed a Circuit-City and Explosions workshop, which was linked to their learning in class.
Children also had the opportunity to explore other interactive exhibits at the museum. This was an amazing, positive learning experience for all children.
Judges' Lodgings, Lancaster
In the spring term, Year 1 visited the toy museum at the Judges' Lodgings.
The aim of the visit was to enhance the learning of their topic during the term, which was 'toys from the past'.
The children had an amazing learning experience and took what they learned back to class.
London
Last September Year 6 visited the great city of London and enjoyed some sightseeing, the London Eye, a night at the theatre, a visit to Parliament, and a trip down the Thames.
This educational trip was an amazing learning experience, which helped boost confidence, team building skills, and created a lovely bond and some fabulous memories for both children and staff. This was a great start to the academic year and fantastic preparation for high school.