Newsletter - 10th February 2023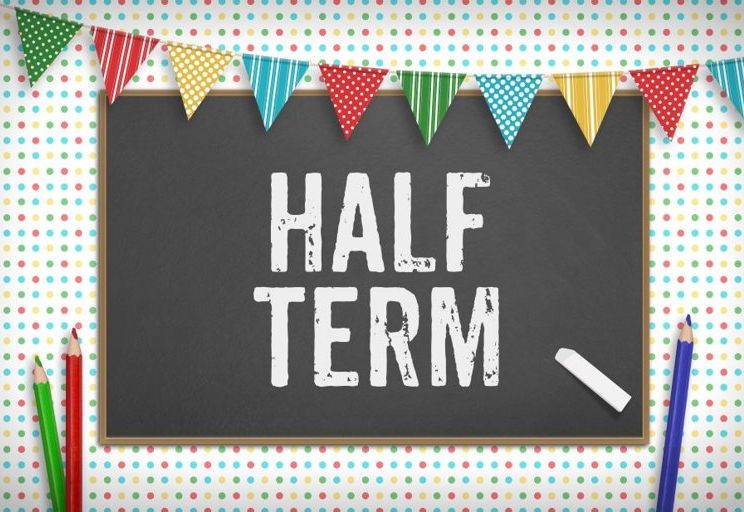 Spring Half Term is upon us and there are loads of activities happening around the area to keep you and your children busy throughout the week. Lancaster City Council is providing affordable activities at Salt Ayre Leisure Centre salt ayre activities There are loads of ideas to help you enjoy your time together on the internet. After a quick search here are a few I found: money saving expert greenlands farm lancasterwall guys thatched hamlet the dukes baylight23 Asda has also announced that it will continue their 'Kids Eat for £1' and 'Winter Warmers' deal for pensioners during half term as well. If you know of any other deals that are on, please let us know and we can share with the whole school community. I have also been looking for some healthy budget friendly recipes to make for my family and thought I would share some of these with you: budget dinner recipes Budget-friendly lunches and dinners that use affordable ingredients. good to know Cheap family meals under £1 per head. taste of home 60 cheap dinner ideas. cooking on a bootstrap Jack Monroe's amazing recipes making delicious food on a small budget (a personal favourite) I hope you find this information helpful. Mrs Armistead
Food Boxes
As you may be aware there is a huge demand for boxes and support from the local food banks and they do an amazing job in helping people in our community. We continue to be fortunate enough to receive donations from Rapid Relief Team who provide boxes with food that has a long shelf life for people to access. If you, or anyone you know, could do with support from this charity, please contact Mrs Armistead direct to arrange – head@skertonstlukes.lancs.sch.uk OR 01524 65445.
Attendance
Today you will receive information about your child/children's attendance at school so far this year. We are half way through this school year and so it is important that children are in school on time every day.
A HUGE well done if your child's attendance is at 96% or above. This means that these children are accessing as much learning as they can in school. If your child's attendance is below 96% then please be aware that they are missing important learning and socialisation in school and they could potentially struggle on return to school.
If your child is going to be absent from school for any reason, you must inform the school office. You can do this by Parent App, telephone call or telephone answer message. Please do not send absence messages to Teachers/TA's through Class Dojo.
Children arriving late, after 8.55am, should be accompanied by an adult to the School Office at the front of school. Parents and visitors must sign in and enter school through the secure entrance at the front of school. If your child arrives between 8.55am and 9.15am, they will be marked as late. If your child arrives after 9:15am they will be marked in the register as unauthorised 'late after registers closed'.
You may be subject to a penalty notice if your child is consistently late for school or absent without an authorised reason.
5 A-Day
We talk about getting out 5-a-day in school. For our community this looks at our PHYSICAL HEALTH, our MENTAL HEALTH, our DIGITAL HEALTH, our LEARNING HEALTH and our SPIRITUAL HEALTH.
Next half term we will be thinking about how we look after ourselves and each other to be happy healthy human beings. We use the 5 ways to wellbeing to help us do that:
Connect – making positive connections within our world
Keep learning – as we grow we never stop learning and changing. Learning isn't just for school.
Be mindful – taking time to use our senses helps us to ground us and process our busy worlds.
Give to others – this is not just about money and resources, in giving we feel better and make positive connections with those around us.
Be active – getting moving keeps us healthy and gets stuff done.
How could you do your 5-a-day over this half term?
Choir Church
The Choir Church lessons and after school club are up and running and the children are singing beautifully across the school. On Wednesday 22nd February parents are invited to attend the club after school and join in with a singing Eucharist in the school hall. This will run for about an hour and pupils will finish the club at the normal finishing time of 4.40pm.
Come along, join in and listen to the wonderful hymns and songs that the children have been learning.
NEU Strike Action
As you will all be aware, the NEU announced their teachers will continue to strike over pay in England and Wales on a few days in March 2023. The dates for this action in the North West of England and therefore for us at Skerton St Luke's CE School are 28th February 2023, 15th March 2023 and 16th March 2023.
We were able to keep school open on the day of the first strike, 1st February. Following this announcement of further strike action I wanted to inform let you know that I will do a risk assessment closer to the time and let you know as early as possible, whether school will be open on that day or not.
The strike is happening because of a national dispute between the unions and the government over pay and funding. I will give you all as much notice as possible for any strike days that go ahead. Our school will always be committed to providing a safe and secure environment for our pupils and delivering a high quality education for all.
If you have any questions please do not hesitate to contact our school office.
Mrs Armistead
Dates for your Diary
13/02-17/02/23
Half Term Holiday
20/02/23
School Back
22/02/23
9.10am Ash Wednesday – KS2 Worship in hall & 3.30pm Choir Church Eucharist (parents invited)
23/02/23
4.00pm - 5.00pm KS1 Disco & 5.30pm – 6.30pm KS2 Disco
24/02/23
Celebration Worship
27/02/23
Parents' Evening
28/02/23
Possible Strike Day
02/03/23
Parents' Evening
03/03/23
World Book Day Dress Up and Class Reading Sessions
07/03/23
4.00pm Resources Committee & 5.00pm Standards and Effectiveness Committee
10/03/23
Year 4 Sharing
15/03/23
Possible Strike Day
16/03/23
Possible Strike Day
17/03/23
Red Nose Day
24/03/23
Celebration Worship & Chocolate Mufti Day
27/03/23
4.00pm Full Governors
29/03/23
6.00pm – 8.00pm Chocolate Bingo
31/03/23
Easter Celebration Worship