Final Newsletter 2020-2021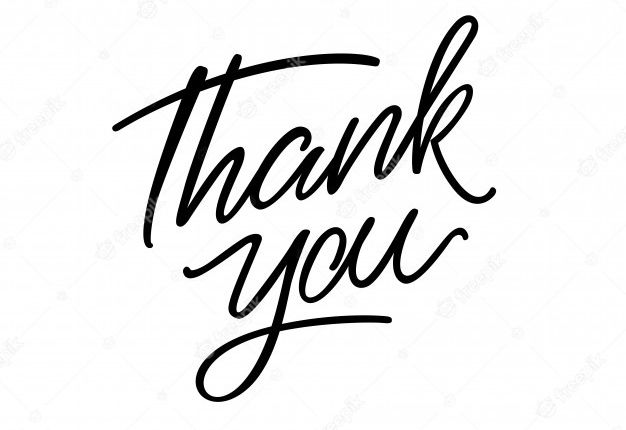 As we finish for the year I would like to say a huge thank you to all of you for your support and understanding throughout a very difficult year. Together we have weathered the changes brought about through COVID and the ever changing rules surrounding the virus. At times it has been very challenging for you and for staff and most of all our children. Because we have tried our best to communicate, stay positive and support each other, our children are finishing this year very positively. Even as some classes have had to self-isolate towards the end of term the majority of you have been understanding and shown such kindness towards staff who are just having to follow government and Local Authority guidelines. Thank you. The children at St Luke's absolutely embody our Bible passage 'Love your neighbour as yourself' Luke 10:27 and I could not be more proud of them. I hope that you all enjoy a relaxing and COVID free holiday and we will do what we do best which is prepare for the Autumn Term and be ready for all eventualities. Kind Regards, Mrs Armistead
St John's Hospice Picnic
On Friday 16th we will be having a picnic lunch in our class bubbles on the school field. This is to join in with the St John's Hospice Big Picnic for 2021. The children can bring their own packed lunch or order a school packed lunch on the day. We ask you to bring £1 donation that will go to the Hospice, children can also come in mufti – please ensure clothes are appropriate for a picnic, including hat and sunscreen.
The children will receive a leaflet with ideas of ways to join in the Nourish Big Picnic at home as well.
Confirmation
We congratulate those members of our school and church community who are making their Confirmation at St Luke's Church on Sunday 19th July at 3.00pm.
Please hold these young people in your prayers:
Gracie E, Georgia H, Pearly P and Eliza S-S
Cards for Kindness
Can you help tackle loneliness in our care homes?
If you are looking for something to do over the holidays, here is a great idea to help children think about the elderly in our care homes and explore the local area, or places that they go on holidays.
With travel abroad limited, more families will be out and about exploring closer to home.
Whether you're visiting iconic buildings like Blackpool Tower, taking in the stunning south Cumbrian countryside or roaming the majestic moorlands of Pennine Lancashire, please send a postcard of your favourite place to a local care home to brighten someone's day.
Children could create their own postcards or artwork based on their local landmark or countryside and share your creations on the school Facebook as well as sending them to the home.
Details of the campaign, including instructions about how you can take part, lists of care homes signed up to the campaign and their addresses, are available on the Lancashire and South Cumbria Care Partnership website.
Class Dojo and information for September
We finish school at 2.00pm on Tuesday 20th July and all classes will 'graduate' on Class Dojo. This means that staff will not be available to be contacted on Class Dojo until 1st September 2021. If you do need to contact school at any time over the holiday please email contact-us@skertonstlukes.lancs.sch.uk . This email will be monitored daily and requests passed onto the relevant staff member. Please be aware that staff are on holiday as well and so may not pick up these requests straight away.
Information about rules, routines, timings etc will be sent out to you before you start again on 2nd September. We may not receive guidance from the government until the very end of the holidays as it will depend on the national picture as to what we will have to put in place. Please rest assured that as soon as we have advice, we will pass the necessary information onto you.
Again, thank you for your understanding around this.
Goodbye and Good Luck
It is with great pride I say good bye to our current Year 6 pupils.
Right from when they started Year 6 they have been a special group of children. They have had their ups and downs throughout the years at St Luke's and throughout their time they have kept learning. Whilst it is a shame that COVID has disrupted their last two years in Primary School, this experience has made them more resilient as learners and much more appreciative of each other. As they move onto 5 different high schools I hope that they will hold fond memories in their hearts of their time together in our wonderful school.
A number of parents also have their last child leaving primary education and therefore their time as parents at St Luke's finishes. We would like to thank you all for your support of the school throughout this time. It means the world to us when you engage with us, communicate and work with us for the benefit of you children.
We also say goodbye to a number of adults who are leaving us this year.
Firstly Mrs Stones. She came to us as Miss Tomlinson and leaves as Mrs Stones. She has only been with us a short time, was it really only January that she started? Mrs Stones quickly became part of the staff team, despite the fact that many of us were in and out of bubbles throughout the lockdown. I wish her every success in her new job as class teacher at St Patrick's CE School, Endmoor. They are lucky to have her.
Next we say farewell to Mrs Patterson who has been a fabulous Deputy Headteacher for the last few years. I know the children and staff will miss her considered and thoughtful approach to everything in school. I will miss her analyses and knowledge of education. Mrs Patterson is leaving to take up her first headship and I know the children at St Michael's CE School, Weeton will love all that she brings to their learning. They too are lucky to have her.
We also say goodbye to Mrs Trowse who has worked as Administrative Assistant in our school office for 13 years. She is such an asset to our school and has developed incredibly positive relationships with staff, children and parents throughout her time. We will all miss her positivity and wicked sense of humour. Morecambe Bay Academy are very lucky to have her as well.
Lastly, we say farewell to Miss Dunkeld. She has overseen the beginning of school for every child in our school, who started at St Luke's in Reception. She has also looked after many children at Night Owls throughout the years. Many of you have expressed kind words towards her and I'm sure you, like us will miss her smiling face and gentle way with the children. We will also miss her willingness to anything that is asked of her and her obvious love of the children. Cumbria Academy for Autism are also very lucky!